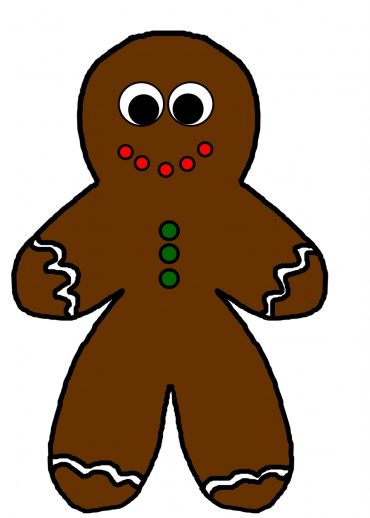 Gingerbread people are fun and easy to make, and even more delicious to eat! Here's a great recipe from Jamie Oliver and our child care centre near Parkmore that will ensure hours of fun for your child as well as plenty of lunchbox treats.
Ingredients:
300g of plain flour
1 teaspoon bicarbonate of soda
2 teaspoons ground ginger
1/2 teaspoon ground cinnamon
1/2 teaspoon ground nutmeg
125 g unsalted butter
100 g soft light brown sugar
3 tablespoons golden syrup
Method:
Preheat your oven to 180 degrees Celsius.
Melt butter, sugar and syrup over low heat, stirring until all the sugar is dissolved.
Add the dry ingredients, stirring to make a stiff dough.
Cut the dough into two equal halves and place each half on the work surface on top of baking paper, rolling out until it's about 5mm thick.
Cut out your different shapes in the dough with about 2cm between each cut out. Lift the excess dough out, leaving the shapes on the paper. You can repeat this step with more baking paper to make more people.
Lift the paper with the figures directly onto your baking trays and bake for 12 mins or until golden brown.
Once cooled, they can be decorated by you and your kids. Using icing, stick on Smarties, Jelly Tots and other goodies to make them a creative and fun treat!
Looking for a child care facility near Parkmore? Visit our loving play school today!
At Doodlebugs Play School, we offer a safe, educational day care and crèche environment near Hurlingham for your baby or children from 18 months to 4 years old. Fully supervised by our qualified, loving staff, our professional child care ensures that your little one will have fun, learn and explore the world while giving you complete peace of mind. Please don't hesitate to contact us for more information.