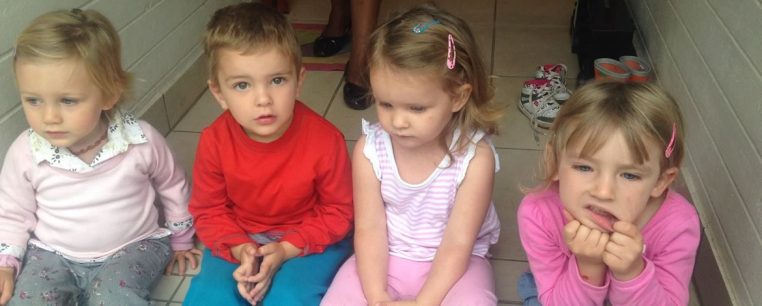 Congratulations, it's your child's first day in day care! This is a big step for many parents as well as their children, and that can make it quite a stressful event. If you want it to go smoothly and stress-free for you and your child, follow these tips from our day care near Parkmore.
Explain the schedule: If your child is preschool-age, they're going to want to know exactly what will be going on during their time away from you. Talking about what happens at day care as often as they want will help reduce their anxiety and help them feel more confident in this new environment.
Visit the centre with your child: When you've chosen a day care, speak to them about planning a visit with your child before they formally start. This will help your child get familiar with the environment and warm up to this big change in their lives. Often day care centres have open days, which are another great way for you and your child to find out what's in store and meet teachers and peers.
Make it special: Keeping a positive attitude will show your child that there's nothing to be scared of and that day care is something fun. You can help make their first day even more special by having a new outfit for the day. This should help your child feel confident and excited to spend the day at day care.
Don't rush: Mornings are a busy time of day, so give yourself and your child some extra time to get ready. This will help prevent the stress and anxiety that comes with rushing around, ensures that nothing is forgotten, and that your child arrives at day care feeling happy and calm.
Settle in but don't linger: Arrive a few minutes early at the day care to help your child to settle in and take a little tour of the area. However, don't linger too long as this will discourage your child from exploring and meeting new people independently. If you feel you are getting stressed or emotional, give your child a short, sweet and calm goodbye and try not to let them see it as it can bring up their fears. You can always phone the centre later in the morning to see how your little one is doing.
Treat yourself: Starting day care is a big step for parents as well as kids, so it's important to reward yourself for it. Whether you can treat yourself to a morning at a spa or your favourite pastry, it's good to take some time for yourself on this special day.
A warm, loving day care near Parkmore
At Doodlebugs Play School, we offer a safe, loving day care, crèche and nursery school environment near Parkmore for your baby or children from 18 months to 4 years old. Fully supervised by our qualified, loving staff, our professional child care ensures that your little one will have fun, learn and explore the world while giving you complete peace of mind – you can see for yourself right here! To find out more about our daily routine or to visit our play school, please don't hesitate to contact us for more information.